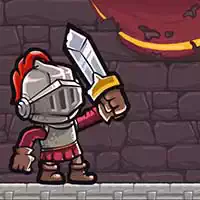 A knight is a man who is granted knighthood by a monarch, church, state, or another official body of a country. This is to honor his military achievements, bravery, or to thank him for his devoted service to a ruler. Being a knight means being a noble of a low rank of nobility.

We say 'him' because knights were men, not women, and that is a limitation that is still instilled in the institute of knighthood (which exists today). That limitation is strongly based on the characteristics, which are inherent only to men: exceptional physical power (strength), endurance, horsemanship, joust fights, wearing heavy armor, and carrying a heavy sword. Modern-day knights do not wear armor; neither do they carry a sword or joust weaponry. But it is still required in many cases to be knowledgeable about horsemanship and know how to operate in close fight, which is still about endurance and strength.

The institute of knighthood as we know it today from stories, films, books, and other popular sources, appeared in the middle ages. But it existed per se in Ancient Greece and Rome, where the knights were the men riding on horses (in Greece, they were called hippeis from the word that meant a horse. In Rome, they were called eques, which also meant horse, and centurions, which were infantry warriors).

To honor the history and to add more diversity to our games, we have created a catalog of online knight games for free, where you can spend playing hours and hours. Not in all games, knights are shown as daunting and honorable men — sometimes, they are depicted as cute and even 'fluffy'. In some of these free knight games, the antagonists are not knights but simply warriors. But since they are brave and stick with a chivalry code of conduct, we have placed these games in this category.

Start playing the knight online games right now and win gold, overcome dragons, and conquer the hearts of princesses!