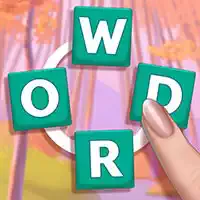 Letters are the basis of spelling in most languages of the world. Surely, there are languages, which do not use letters because they have individual signs for each word (and their combinations for compound-meaning words). But it becomes easier to learn and understand a language that uses them, you know (because even the longest alphabet would be composed of several dozen letters at most, so there will be no need to memorize all the words' spelling).

When you gonna open our online letters games to play, you can see several opportunities, which are given by those games to you:
1) Making words from letters
2) Search the words amongst the given letters on the gaming field
3) Guessing the superhero name, composing it from letters, or just assigning it a full name if you know it
4) Playing a quiz game that involves letters and words (a bright example of this intellectual activity is 'Who Wants To Be a Millionaire?')
5) Dropping letters or connecting them into something meaningful
6) Naming fruits (an example is the free letters game 'Find Fruits Names')
7) Making an alphabet soup (children will adore playing that whilst they'll learn something new with fun)
8) Playing crosswords
9) Composing a sentence from letters and words.

The theme of these online letters games to play can vary: Christmas, animals, a gaming ambiance of the TV show 'Who Wants To Be a Millionaire?', fairytales, superheroes, magic, regular cities, jungles, fruits, cakes, pixel art, etc. Although there are not many games that explore significant characters, still, there are a few: a large fat red cat from the 'Secret Life of Pets', Minecraft, and SpongeBob SquarePants. We expect the arrival of more games to be included in this category, so the list of protagonists or supporting characters shall widen.