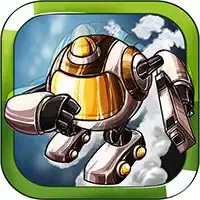 Machines are mechanical devices that help people simplify life & make production and work more effective. One could see machines all over them every day:
• a coffee machine makes you great beverages
• road-riding machine delivers you to places
• flying machine brings you to even more places, basically anywhere on Earth's surface
• ice cream machine makes ice cream and frozen yogurts
• conveyor line machine processes food
• glass manufacturing machine produces glass for our windows, which modern people love so much…

We believe that it is simply impossible to enumerate all machines that we have around. Similarly, we have many ones depicted in our freely playable machine games. Various machines are used for engineering, war, construction, food making, riding, flying, observing the Universe, looking at the tiniest particles like atoms and quarks, heating food… Only a small fraction of modern-day humans have not seen or used machines in their life span: these are usually remote and isolated tribes somewhere in Africa, India, or South America, which deliberately cut themselves off the civilization and anything that it is able to provide. Surely, they have never played any machine online games because they don't have the Internet and the devices that would allow connecting & gaming.

Pop culture also has such a thing as intelligent machines. Not the 'smart' ones, which help us run a house and which are not mobile phones, which you could use to play free machine games. Most machines are very advanced but they are not intelligent (yet). However, for instance, 'Terminator 2: Judgment Day' film shows exactly intelligent machines, terminators a.k.a. killers, which can operate independently or following the orders of the central computer brain, which was developed by fictional Cyberdyne Systems Corporation that could be today characterized as an evil Artificial Intelligence. A milder example of intelligence in machines is shown in the film 'Cars', which is Pixar's and Disney's creation, where the main protagonist is named Lightning McQueen.