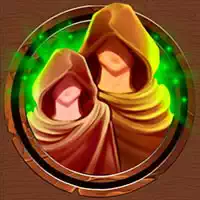 Do you like magic? There are different kinds and notions of magic. It can reveal itself in card tricks thanks to the agile movements of the skillful hands of a trick master. Or it can be something biblical when fish and bread are magically proliferated to feed hundreds of hungry people. Or that can be expressed in the wondrous abilities of super humans and superheroes, which we see in films shot based on comic books. The same, very advanced technology may seem like magic if a person knows nothing about physics and other exact sciences, which made the creation of that technology possible.

Magic is also around us every single day — in simple things like love, in a smile of a cute girl, in the wonder of the birth of a child, in the wonder of being saved from some unpleasant situation or danger, in the wonder of help gotten from strangers when a person is in the need for help, etc. Simpler explanations of wonders and magic would include the creation of something out of nothing (like the appearance of a million bucks on your bed out of thin air). Magic is also something nice than happens to us spontaneously — like a very pleasant gift on Christmas (for instance, when a fancy toy is given to a child by Santa Claus or his elves-helpers). And that is what you can frequently meet in our catalog of online magic games playable for free.

Playing the free magic games, you'll meet Santa many times, of course — he is the one who is associated with magic the most frequently. But also there will be various magical creatures and not-so-very-magical but pretty things and people like beautiful girls, wonderful houses, amazing makeup for a holiday, presents, and creatures like the ones from the TV series 'My Little Pony'. There are a lot of magic online games of action and quieter gaming approaches, like assembling pictures of jigsaws. You can also interact here with magical creatures that are good or bad (dragons, snakes, wizards, witches, elves, zombies…). The choice of games is vast and so you can have a really long fun playing all of them.