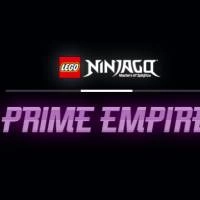 Ninjago online free games, its universe, and what are they about
This is, perhaps, one of the poorest genres in the variety of games it embraces: it only has floor runners/jumpers (with the optional killing of foes that may or may not be inherent to the specific game) and swords fighting. Nothing pretty much variable, isn't it?
As for the runners/floor jumpers, they may be done in 2D or 3D ambiance. The most part of new games is made in 3D, which is a plus.
As for the essence – it is the continuation of Lego's universe, the constructor that has zillion various details. It originated several decades ago and since then, was only gradually developing. They have an initial background and the one that is developing and is being added alongside. Every year the Lego Company tries to make something new and interesting. Like a new collection of heroes. Or implementing something already commercially well-resulted as their toys. Or making a full-fledged animated movie (as it was the case with 'The Lego Movie' of 2014 (that made over 460 million USD in the box office) and two its sequels: 'The Lego Batman Movie' that made 311 million USD and 'The Lego Ninjago Movie' with 123 million in the box office. It is not mentioning two planned sequels for 2019).
So, the universe does not stand still, as you can see. The online free games are actively developing alongside too.

Features of Ninjago games you might wanna know
- everything that you already know from the Lego universe is here: square-angled heroes with the plastic outward appearance
- they are trying to be modern and appetizing – and they manage to cope with it most of the time rather than not.

Ninjago games with us: what we offer
'Ninjago Secret Key' is a super-classical floor runner. The landscape is a computer-generated and changes every next level so it is impossible to remember the jumping/running sequence of keys. But it only means it won't be boring! Try to play it and the online free games akin.