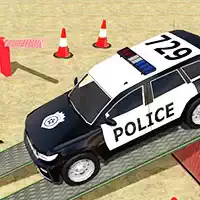 What are Police games?
The police topic is often involved in the creation of movies, serial movies, and games. The emerged genre of Police games online is a possibility to feel like a mighty cop that has stood on the protection of order in the city. Of course, games about bandits are more frequent (you only have to remember a few like Need For Speed or GTA: Vice City in order to understand that cops are often antagonists chasing you, not protagonists, good guys). That is why the Police games are so precious, after all, as they raise such wonderful feelings in a new generation as responsibility, obedience to the law, and consequences for its violation.
However, almost every online free game with the presence of the police can be attributed to 'the Police game' – only recall the already mentioned Need For Speed (all its parts starting from ones that have emerged back in 1990ies). However, they are attributed to broader genre of sports games (or to gangster ones as it is the case with GTA). Only years later, the police games subgenre has been distinguished into a separate one, still combining arcades, racing, and more features into one.

Features of online Police games
- it is necessary to plan own actions in mid-term and short-term in order to reach the long-term goal, hence, a player develops multiple-level planning skills while into play
- the speed of reaction is sometimes the decisive factor if you catch a runner (or avoid being caught)
- going through levels, you earn resources and upgrades, which you learn to distribute according to existing priorities, searching for the optimal combinations.

What we offer in Police games online
We offer our players several types of games: when a player has to break from prison (Escaping The Prison), act as the police officer (Police vs. Thief: Hot Pursuit Game; Russian Car Driver), or of broader styles like with jumping hero (Floor Jumper Escape or Drunk-fu Wasted Masters).