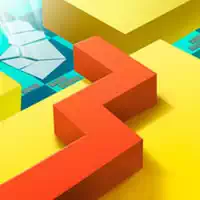 The online reflex games for free are mostly about testing your reflexes: how good (fast and precise) they are. That will define, how well you can cope with the tasks where a set of skills is required, which defines the reflex.

In order to understand, what a reflex is, we'll tell in simple words. Try to think of the situation: a fork is falling off the table and you stretch your hand to catch it. If you successfully catch it and do not hurt yourself in the process, then one could say that your reflexes were good. In this particular case, you had to enable a combination of skills and reactions of your body to overtake a fork in the air:
• vision (to see that the fork has started to fall)
• understanding of the fact of falling and calculating in your brain the time of its predicted fall from start to finish
• estimation of your physical capabilities to overtake the fork before it falls on the ground
• giving a sharp command to your body and arm to move towards the falling fork and grab it in a hand from the air
• performing the process physically
• holding it in a hand and putting it back on the table.

That sequence of actions is a complex thing from the point of view of your brain and muscles. But if it is done successfully, it means you have nice reflexes. If you don't think they are good enough, we definitely encourage you to train them by playing our reflex online games. Although we don't have many of them in the catalog at the moment, their number is already enough to make really good training.

What kind of activities you will be doing in freely playable reflex games: hand slapping, building, crossing roads, working with fire, hopping, kicking a ball, spinning, doing math, rescuing hostages, surviving, playing music, stacking, jumping, crashing, and doing other things.