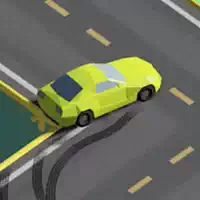 There're a lot of activities you could do on a road:
• ride on a car or use a bike/bicycle/truck/anything other that has wheels (and, probably, a steering wheel)
• drift on a lot of types of road cover
• play on the asphalt or another type of surface of your part of the road when there is no traffic (you shall be aware that this is dangerous, though, and a much safer undertaking would be playing virtual online road games for free on our website)
• make stunts, which complexity will depend on the skills of the driver, type of vehicle, road cover, and the idea of a particular stunt
• running around
• visit your neighbors and pals that live across the street
• deliver cargoes and exploit roads otherwise commercially.

In addition to roads with a hard type of cover, there are also various terrains, which are not roads but also ride-able and explored in our freely playable road games: sand, ice, gravel, timber, grass, dirt, snow, water, swamp, tiles, forest bedding, loam, clay, or their combinations. Normally, glass is not a conventional cover (vice versa, glass on the road is considered a dangerous element for tires) but sometimes, tempered glass can be a surface for roads if they shall carry not too heavy vehicles and not too often.

Playing our amazing and super fun online road games for free, you will meet some of your beloved heroes and characters: Blaze, Wonder Woman, Stickman, Angry Birds, Lightning McQueen, Paw Patrol, Super Sonic, Subway Surfer, Dragon Ball, Among Us, Super Mario, Minecraft, Batman, Talking Tom, Squid Game, Lego, and others. Thanks to their presence, the gaming process becomes much more interesting for you since you play with the guys you know. There are also other protagonists, the biggest part of which is not famous because they might have been created only for this or that specific game.