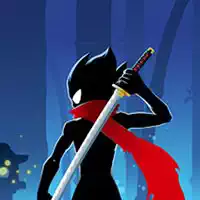 Are RPG games fun?
The game is called RPG based on several main criteria:
• the player takes a role of his or her character and plays one from start to finish
• a player acts within established rules of the game (sometimes complicated) and the narrative line with the further development depend on the choices made within the process
• there may be one narrator who selects and defines the gaming ambiance and the correctness of choice the player makes – defining success or lose based on the made choice; sometimes a role of narrator is distributed amongst several supportive characters, with a possible distinguishing one or several main ones, on whom the general continuation depends and sometimes they are all evenly second-plan supportive characters
• there may be table RPG games (TRPG) that are played by the table in the offline (real) world. And there may be online free games, which are programmed to lead you through.
If to ponder about it nicely, the most part of currently existing games is RPG – as the above-mentioned traits are attributed to many games.

How come online free RPG games are so attractive?
RPG is only the definition of using your character and the development of the narrative, while games aren't really restricted in sub-genres or anything other. Despite the fact that the most-known piece of this genre is 'Dungeons and Dragons' that has originated as table offline game decades ago, now the industry has stepped far beyond this, offering players vast field of choice starting from 'Final Fantasy' to killing zombies. It's hard to imagine a game in the 21st century that wouldn't be able to become RPG.

Free online RPG games features and variance that we propose
'Zombidle' is a thing for ones who want to play their beloved zombies all the time in all kinds of genres (and zombies really have entered firmly into our lives). 'King of Thieves' looks more like an arcade – but hey, who said arcade can't be an RPG? There are other items on our site you'll enjoy.