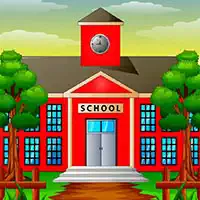 During school time, people learn not only academic information but also gain experience in social interaction through working in groups and communicating with one another, performing various tasks or purely for the sake of chatting. School time is a very important time of our lives. We could distinguish from the entire educational process the times of high school and college as such that have utmost importance for the formation of our personalities and characters.

School is also aimed at finding and developing our best traits, hobbies, abilities, and skills. Academic knowledge is important for a further job. But also are social skills. That's why it is necessary to pay attention to both.

For those currently studying in a school, college, or only planning to go there, as well as for those who have graduated and now want to recall this time, we have created a separate category of online school games for free. In these, you'll find significant heroes and characters: Disney princesses, Superman, Dora the Explorer, Joker, Minecraft, Cars heroes, anime characters, Baby Hazel, Santa Claus, Talking Tom, LOL dolls, The Muppet Show characters, and others.

Since the school requires very different skills from people, in the freely playable school games, you can practice their large variety: drawing, coloring, composing words from letters, doing math, collecting jigsaw puzzles, building something, testing your reaction or knowledge, finding animals and other items, driving, knifing, doing makeup and makeover to look great, playing games within free school games (for instance, playing mini-games of the Squid Game). Start exploring our catalog right now — it's fun!