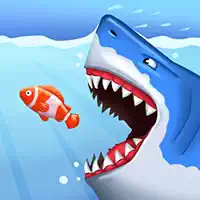 Attacks of sharks are something truly scary and they still take place. During the period of 2016-2021, there were on average 72 attacks of sharks on people throughout the world per year. These are only those, which are usually called 'unprovoked' — that is, a shark attacks a person out of the blue, without any obvious reason. There are also additional cases of 'provoked' attacks — when people specifically did something that might irritate a shark so it bit them. They are about 40 such bites on average per year.

These numbers might seem vanishingly small given the population of sharks in the seas: it is believed that there exist over 1 billion sharks collectively in all seas and oceans, which are distributed amongst 400+ species of them. People also hunt for sharks, catching millions of them every year (there are no exact stats on how many are actually caught but the numbers vary from 60 million to 200 million, which is about from 6% to 20% of sharks' global population! Annually! Do you imagine that?).

Shark free online games that are in or catalog here employ the theme of scariness of these sea creatures. Some call them monsters; others call them 'sea dogs'. But no matter what is the name we give to these creatures, one thing is for sure: people are afraid of them because they are perfect killing machines.

The most natural storyline of shark online free games includes the encounter of a shark (or their flock) with people and other characters. You might be playing for a man who is trying to avoid being bitten. But a large chunk of shark games allows a gamer to play for a shark, which hunts for all swimmers and marine creatures to earn points, grow, and develop.

Most frequently, sharks do not leave their habitat — water. But in some shark online games, they can jump out of the water to catch boats, cars, and even airplanes.