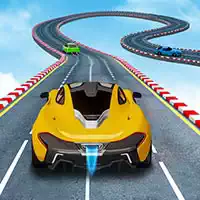 Freely playable simulator games are insanely fun! Their biggest part is about physical detailing of the movements of protagonists — animals, vehicles, planes, fights, trains… Free simulator games are also about running some business, which may be closely similar to reality or loosely based on it but which still gives an idea of how many things business owners have to solve in order to make their venue successful. When we're speaking about the business of running a diner or restaurant, the actions of players might be connected to such things as planning the menu, composing new dishes' recipes, making procurements of food ingredients, decorating the hall, running advertising campaigns to attract guests, establishing good and reasonable prices, and earning income that would cover the operative expenses and build up the stash for the development.

The simulator online games usually don't have any recognizable hero in the center of their story (with rare exceptions) because they are focused on the exploration of some physical or economic processes, and that must be the primary attention and interest of a player.

These are the kinds of simulations you will be experiencing in the free simulator games:
• driving ('City Bus Parking — Coach Parking Simulator 2019')
• flying ('Great Air Battles')
• farming ('Mobile Harvest — Garden Game: Farm Simulator')
• rescuing people, getting them to an ambulance ('Ambulance Rescue Driver Simulator 2018')
• watching animals that hunt or wander around or hunting them ('Wild Hippopotamus Hunting')
• doing stunts ('Stunt Jeep Simulator: Impossible Track Racing Game' or 'Motocross Beach Jumping')
• making tattoos ('Tattoo Maker — Tattoo Designs App Tattoo Game'), etc.