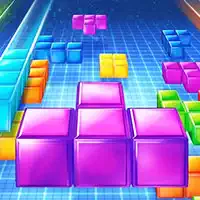 Tetris online games were not the first to occur to play — first, there were offline computer pieces and even special gaming consoles to make it comfortable to hold them in a hand for several hours in a row. Our readers might probably not remember these consoles already but in the 1990s and at the beginning of the 2000s, they were sold as hardware of approximately 4 or 5 inches in length and 2 inches in width, having a recess for fingers in their lower half in the backside.

After the success of offline versions and the development of the online gaming industry, more freely playable Tetris games started to appear in the years that followed. The first varieties were organized in the 1990s, when the game became famous in Europe thanks to the company Mirrorsoft and in the US thanks to the company Spectrum HoloByte. Since the version for IBM was produced in 1987, other versions started to proliferate, including the gaming consoles, which were easy to operate. The game was very enthralling. It was one of the first offline computer games, which was so entangling yet had so primitive graphics and sounds.

Today, online Tetris games for free are made in an amazing variety. The main idea, although staying the same, has various implementations for reaching the block-matching result. Thus, options of the gaming fields can change from game to game, the visual representation of blocks, their shapes, the scoring system, the presence of levels, and other things, too. We offer you to play these games on our website for free. We do not limit our gamers in the time that they can spend playing and we encourage trying as many different pieces as each person wants. And, certainly, we have something added to our website's collection once in a while, so come back to this page more often to see what changes.