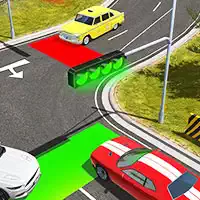 Traffic is a notion when several or many vehicles move using a route, heading in one, two, or more directions. The types of vehicles include several: flying in the air, sailing on the water, diving and propelling under the water, moving on the surface of the ground, and moving under the ground. These definitions embrace all currently existing types of moving devices, which use engines or the power of wind/water/atom/inertia to move. We cannot say that 'traffic' is also about rockets that are launched in the skies because these are currently single cases, which do not create traffic and because launching a rocket is a huge event while other moving vehicles are commonplace. And so when rockets and spaceships will be flying here and there and everywhere, then we will be able to add them to the traffic participants.

Traffic has a set of rules, more or less strict, which all traffic counterparts have to obey if they want to propel themselves through space safe and sound, not harming their health and not damaging their means of transportation.

You will be learning some rules and types of vehicles in the online traffic games for free that we have in the catalog. There, you meet the named options of vehicles: air, on-ground, and on-water. The actions you are offered to do in the free traffic games are pretty much all that vehicles can normally do today: ride, fly, sail, make stunts, evade obstacles on the way, and show precision of movement, avoiding damages. Along the way, you'll be earning points and other in-game currencies to record your successes and achievements.

Become a really good driver of a car, pilot of an airplane, or captain of a ship thanks to our online traffic games playable for free, which work for you 24/7.