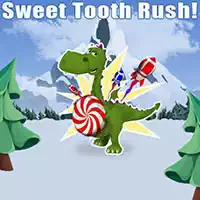 What are online Winter games?
This isn't a genre, this is a set of online free games that are united by the single topic – it is about winter or includes winter as an important gaming factor or ambiance. Sometimes, there are some known/famous winter heroes – as it is the case with everything that surrounds Elsa, her sister and their friends: 'Olaf Winter Adventure', 'Ladybug and Elsa Xmas Selfie', 'Winter in Arendelle' and so on.
Of course, the theme will include various other princesses and even fairies – and you will likely find lots of such games as 'Frozen X-mas House Makeover', in which you decorate the house to give it a feel of Christmas, and 'Winter Fairies Princesses' or alike, in which you will define the outward appearance of the guys.
There is a possibility that you will discover other heroes, who have changed their appearance specifically to become a game hero of that year season, although looking differently in the normal state that everyone knows. For instance, this will be the case with 'Snail Bob 6: Winter Story', 'Tom and Angela Winter Holiday', and 'Woobies Winter'.

What main traits of those games online?
- mostly, as this season in minds of people is likely to be associated with warmth of a fireplace and kindness of the Xmas ambience, you will not find here the blood, headshots, and zombies (zombies, you know, almost never are associated with cold time as they would simply freeze out there) – only warmth, kindness, and various stuff like decorating, dressing, lighting, cooking…
- many familiar heroes from Disney universe and others, with total dominance of Elsa from Frozen
- build a snowman, make your Xmas tree shiny and pretty, try various outfits for Baby Hazel… – these are the most frequent topics.

Show you something from Winter games
Aside of the already mentioned, you can try to entertain self with easy and fluffy 'Winter Adventures', try a simple-to-play 'My Little Pony New Year Party' or change the hairstyles in 'Snow Queen Real Haircuts' among the others.