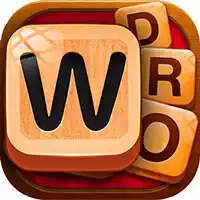 Words make sentences and they are composed of letters. That's how humans speak to one another and to some animals (at least, to those, which can understand the emotions behind these words). So, if you're human, it is of crucial importance to know how to make words, write, and speak them. The free word games in the catalog teach children that. Here, players are able to:
• compose words from letters
• do the math
• draw
• search for some objects based on their names or descriptions, which are submitted in words
• play the word composing
• try mahjong that has letters/words on its tiles, not images, as traditional mahjong has
• playing candy crush games, where the confectionery has shapes of letters or inscriptions on their bodies
• scratch the surface to open the letter/word
• do the scramble (that's when a gamer of some freely playable word game has to place the letters in a word in the correct order, as they are initially mixed)
• guess the word or complete it by placing the letters into the empty places, and others.

What is fascinating about these online word games to play is that they widely utilize the gaming approach to learning something new. There are a lot of things to study and learn when a child plays these games, so the process of memorizing will be more effective and not boring, as might be the case with simple studying in a school or with a tutor. Especially given the fact that a batch of colorful games that a child can click on his or her own in our catalog of online word games for free gives more freedom of choice than a strict school program has.

To breathe more life into the process of gaming, many pieces are presented with brisk and lively characters, like cats, fish, teenage girls, Stickman, Masha and the Bear, SpongeBob SquarePants, cute monsters, hens, pandas, frogs, rabbits, etc.