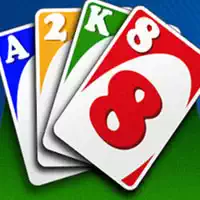 Board games (a.k.a. tabletop games) are ones of very ancient inventions of humankind. They appeared approximately 5-5.5 thousand years ago. The territories of their invention are believed to be Iran and Egypt. They are generally divided into 4 categories:
• games of displacement (Chess)
• chase games (Tafl)
• space games (Noughts and Crosses)
• and race games (Pachisi).

To make it simpler for our reader to understand the concept, let's characterize board games as follows: these are all games that are played on a table or a board, which is particularly prepared for the game (sectioned and/or painted) and that use moving pieces of material, particularly shaped, which are operated by every player to participate in the gaming process. An even simpler definition: imagine a chessboard and chess pieces on it. The board is sectioned into squares, alternately painted in two different colors, and players move chess figures of their sets to conduct a gaming process.

To recreate the spirit of good old board games, we have created a catalog of online board games played for free. Here, you'll find such instances:
• mahjong
• card games
• finding or connecting items on a gaming field (bright examples of these free board games are 'Animals Connect' and 'Find Christmas Items')
• snakes and ladders
• match 3
• chess
• checkers
• tic tac toe
• tiles
• dominoes
• backgammon
• find-the-match
• yatzy
• puzzles.

There are also side board online games, which are not directly playable in their regular board mechanics but where a gamer has to play otherwise: collect jigsaws made of static pictures, play other games themed as this category's objective, collect/eliminate jellies, match 2048, find words in a set of letters on a board, find hidden objects in a picture, operate a moving ball to lead it through the obstacles of the level, or build a tower. You can even find a nearly classic Tetris here (the game is called 'Tetrollapse').