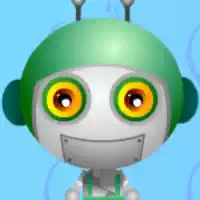 What are Bomb games?
Do you remember the 'Bomber Man'? It was one of the first games, with 8-bit graphics, and you could also play it on your TV using a cartridge in your game console. The point was to set up bombs in a way to bomb something or someone avoiding being bombed yourself. Even if you don't remember it – it's okay. As there are hundreds of similar online free games consolidated under an umbrella called 'bomb games'. And in fact, there is an analogue to 'Bomber Man' today – this online free game is called 'Playing with Fire'.
Pretty much all bomb games are about killing someone and/or ruining anything. To do that, you are given the set of bombs to operate and you have to select the right place to install them (or throw). Once you explode them, the devastation wave you've initiated must reach your goals in the number of kills and/or destructions.
Depending on the specific game you are playing, you can do the above-mentioned within the limited time or under conditions that harden your gameplay.
But not all of them are about just that. Some bomb online free games are about leaving the bomb intact, shooting into its surroundings. It's like, if you want, saving the bomb.
The same as with other objects like rockets, balloons, balls and akin, instead of the bomb can be any matter – a blowing-up ball, combustible substance, wrecking ball, blazing weapon or anything further. It only depends on the fantasy of creators.
There are also games like gathering it to detonate it right, and the bigger the detonation is the better. Some games are shooting the hidden bomb. And there are many, many others – just play them online for free and have fun!

Features of free online Bomb games
- the genre is vast, so there can be multiple options what a player has to make with it. Depending on it, a player may require eye precision, coordination of actions, the agility of fingers, knowing of physics and gravity and so on
- a player can find it, blast it, assemble it, run from it, shoot it, fuse or defuse it, carry it, install it… Options are really impressive.