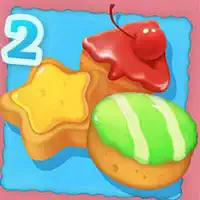 Free collecting games are about something to collect during the gaming process. That can be points of high score or in-game objects that are physically scattered within levels. For instance, in the game 'Long High Heel', a player is to collect high heels, which add to the length of the heels of the runner and are deducted when the antagonist encounters some obstacles. The point of that game is to reach the finish line having at least some high heels left on feet; otherwise, the level ends unsuccessfully.

In the catalog of freely playable collecting games, it is possible to meet such recognizable characters, which you've seen in other games, comic books, TV shows, cartoons, films, books, and magazines, as Toy Story heroes, Santa Claus, basketball players, Ironman, Dora the Explorer, Red Ball, Sonic Hedgehog, Among Us, Talking Angela, Fireboy and Watergirl, Super Mario, Om Nom, Squid Games, Talking Tom, Minecraft, Subway Surfers, Pokemon Go, Batman, Huggy Wuggy, Tom & Jerry, Baby Hazel, Gumball, Lego, Alice in Wonderland, and others. The biggest part of collecting online games does not have any significant antagonist or it has been invented specifically for a particular game. Some part of them does not even have characters, only figures & objects.

During the process of having fun, you'll be doing such things as breaking sectors of balls, running for achievements/score/speed, flying on various devices and aircraft, stacking things up so they reach some height, playing pinball, unriddling the riddles, collecting money for the sake of building something, playing mahjong, going through various labyrinths, and doing many more things.