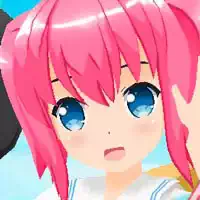 With the purpose of making your searches for cute games easier, we have gathered them all under one umbrella, in this category of cute free online games. Their biggest part represents animals, which are considered by people the cutest: dogs, cats, pandas, birds, monkeys, ponies, bears, fish, deer, sheep, mice, pigs… And their pups and cubs! Also, there are such animals, which are most definitely not considered cute in real life but in the world of online games, they are (because they have been drawn very specially to make them cute, in cartoonish style): frogs, bats, horses, dragons, dinosaurs, gorillas, bacteria, raccoons, wolves, and even monsters (yep, monsters can also be super cute, as it turns out!). We're sure, you can explore much more kinds of animals in this catalog of cute free online games.

Additionally to that, you'll see very famous cartoon and gaming characters, like Om Nom, Monster High, Baby Boss, elves, My Little Pony, Hello Kitty, Snow White (and other princesses), Minions, and many others. There's definitely a plentitude of things and heroes to discover in our amazingly vast catalog, which for now includes over 500 games just in this single category.

The types of activities that a player is able to do in these games are diverse:
• dress up and makeover
• passing levels
• dig in the ground to find valuables
• make surgical and other medical interventions to help characters get better
• watch as the heroes move in the ambiance of the game (to see their cute and natural motions)
• compose jigsaws
• go through labyrinths, horizontal and vertical
• give colors to pictures and paintings of all sorts and complexities
• cut hair and generally make characters look better
• build something.

We're sure that playing cute free games in our catalog will be super fun and extra cute for everyone!