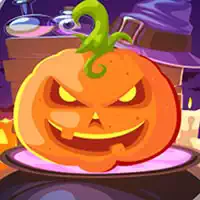 Halloween is a holiday that's widely celebrated in many Catholic and some Christian countries. Other countries and nations do not celebrate it usually. In some places on Earth, it is forbidden to celebrate it. But generally, it is very widespread (Halloween's geography counts around 30 countries, with a large share of English-speaking countries). Some similar holidays also take place. For instance, in such a country as Mexico, they celebrate the Day of the Dead (Dia de los Muertos).

The festivity's name is the concatenation of the words 'All Hallows' Evening' and it is known under other names, too: All Hallows' Eve, All Saints' Eve, or Allhalloween. It is celebrated on October 31 (to be more precise — in the evening and night, so many people believe it is carried out between October 31 and November 1). It is believed that the deceased people, evil spirits, and saints can penetrate into the world of humans from their otherworld, where they all live during the entirety of other days in a year. People on Halloween wear scary masks and apparel & depict evil in its various forms as if saying to spirits, 'We are not afraid of you!'

The free Halloween games on our website have many dozen pieces. They mostly have the inherent elements of this festivity: pumpkins (which people carve to create various faces and installations), witchcraft in its many manifestations (apparel, hats, spooky illumination, and magical items, such as witch's cauldrons), and Halloween-style makeup. The online Halloween games for free are amusing, fun, and highly entertaining, so you can spend hours of your life playing them without the need to download anything or pay for the usage.

We also replenish the number of freely playable Halloween games online so as to give more gaming options to our players. So bring up your friends and relatives to our catalog and have fun together!