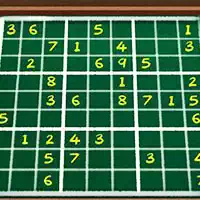 Are you fond of logic? That's about quiz games, mostly. When you're given a riddle and you have to unriddle (solve) it. In real life, if you can't, then nothing that bad usually happens. In films, sometimes, people can die or receive injuries if they fail to solve a logical riddle. In the freely playable logic games, things are even more diverse. So, when you'll be playing the logic online games, the following issues could be waiting for you:
• playing different games of chance, including cards, mahjong, and ones with numbers
• saving someone from captivity (like freeing a fish that's stuck in dirty water and only has 30 seconds to be freed before it suffocates) — an example of that is 'Fish Rescue Pull The Pin' and the one without a fish but similar in the implementation 'Save Your Girl'
• defending or overcoming someone
• running a maze
• escaping from imprisonment
• connecting objects so they work out together (try, for instance, the game called 'Connect Lines' or 'Sea Plumber 2')
• gathering jigsaws — that's the simplest example of what free logic online games can be
• avoiding being bit by a zombie (which can be a tricky task in some games)
• trying to guess who is lying or playing games with a similar idea of guessing something
• making a journey, etc.

It is rather hard to name here all the capabilities that online logic games for free catalog offers — simply start trying them yourself and you'll find that playing is much more fun than reading. Especially given the fact that the text here is painted only in one color but the games on this page are so flamboyantly colorful!

The characters presented in the games are ready to make your logic journey much more thrilling thanks to their recognizability: Princess Elsa, Santa Claus, Angry Birds, dinosaurs, Hulk, Tom & Jerry, Subway Surfer, Squid Game, Minecraft, and others.