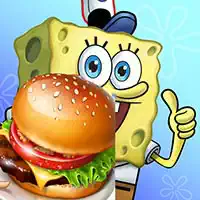 Managing specific processes is what billions of people do every day to live their lives and what millions do on a daily basis to work and earn a living.

Playing management free online games is perfect training for your management skills that are undeniably essential for your real life. If you start playing management free games at a young age of childhood or teenage, you can become better prepared for the challenges of adulthood. These are some of the processes that these management free games offer:
• running, doing the makeover, and decorating a house
• traffic control
• running and developing a business, for instance, a restaurant, a farm, or a gym
• being engaged in some sports activity, like managing a sports team or event to make it smoothly progress
• parking lot managing and various car enterprises' running
• makeover of the appearance of people, animals, and various other characters
• playing games (winning them is also a kind of management)
• cooking food, including something really unique, like implementing recipes for Halloween
• ruling the armies to head them towards victories
• completing superhero missions
• trying to stay alive or, vice versa, trying death options to find out the dumbest one (the latter is the case in the game called 'Dumb Ways to Die 3 World Tour')
• bringing up a child or exploring only some processes connected to this aspect
• trying to overcome the imposed obstacles to stay alive and make it through (try for that the game 'Squid Game — Challenge 1')
• developing a new territory or building something on that territory, like a lunar base
• starting something new from scratch: that usually means a business, like an eatery.

Now, as you have a perfect idea of what you could do while playing our games, simply start exploring your options!