What things can you learn while playing Super Stacker 3 online for free ? This game will interest you if you are an architect and you love to build. It doesn't matter if you are the real one and you do this to earn money for a living or if you are an architect only in your soul. People love games where they have to build something, almost as much as they love to destroy (we can oppose Super Stacker to Angry Birds). In this free online game , a player must stack items in a way that prevents them from falling during construction and a short time after all items are stacked. This 'short time' is different for each level (depending on its complexity) and counts down with a small clock that appears when all items are used. To make the game more fun, the objects: • differ in shape and size • fall under the dependence of gravity (although not completely, as it seems to affect objects in a vividly smaller way) • have the dirt of the surface, allowing for friction, but not fully understood, what material objects are made of, to fully understand the nature of their friction. It seems that it is larger than the usual wooden objects, for example, in real life. Playing without sound will deduct almost nothing from the impression of the game . As each item is stacked, it makes a horrible sound, which the player gets tired of very quickly. So it's even better to play without sound. It's not difficult to progress through the levels successfully, all you have to do is build up your good mood and click your mouse accurately.
To controll Super Stacker 3 game, use your keyboard and mouse if you play it on your Desktop. Or simply use your finger if you use your mobile phone or tablet.

Super Stacker 3 is an online game, you need to be connected to the Internet in order to play it. Super Stacker 3 is an HTML5 game, which means that all you need is a browser of any of your devices. 100% supported devices.
Game's category: Adventure Games
Times Played: 4 365
Votes: 49
Game Rating: 94%
Age restriction: For All Ages
Game Tags:
Screenshot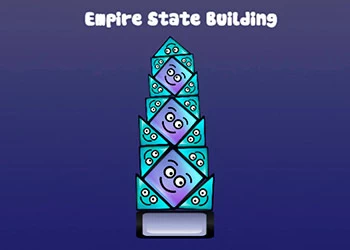 Play
Similar games:
Game Comments:
Who is better?
teen_titans_go
sonic