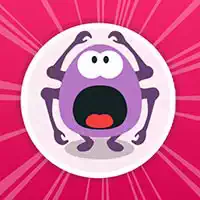 The people playing monster online games can be separated into two categories: those who love monsters and those who don't. The second category is afraid of monsters because, you know, they are depicted in pop culture and movies as something truly scary, dangerous, horrible, and generally unpleasant. And it is true that many monsters on screens are such.

But for so many years during the 21st century, monster designers were proving that monsters can be not scary. Even fun and cute! The most significant reminder about that was in the "Monsters, Inc." animation movies, thanks to which, we all found out that monsters, which live in their own monster world, have pretty much the same values, fears, strivings, and doubts, as humans.

From the time of that movie, increasingly more pop culture parts started to depict monsters in both ways: scary and kind. More kind monsters are found in tremendously popular TV series for kids 'Monster High', or several animated movies of 'Hotel Transylvania', where Dracula is shown as a loving father and a successful businessman (although, with some outdated looks at what a hotel business must be like).

So, in our catalog of monster online free games, you will find both versions.
For the scary ones, try such free games about monsters as 'Monster Hordes', 'Castle Defense', 'Scary Monsters Coloring', 'Evil Nun Scary Horror Game Adventure', or 'Horror Baby In Yellow VS Granny Scary Simulator'.

To enjoy the nice and cute monsters, opt for 'Super Sticky Stacker', 'Feed Bobo', 'Candy Monster Eater', 'Hotel Transylvania', or 'Monster High Ear Doctor'.

There are also neutral characters, which might include both scary and kind sides of monster nature, such as Huggy Wuggy (who first appeared in the 'Poppy Playtime' video game).