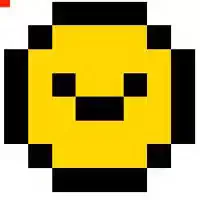 Pixel kind of free games to play online are all about simple graphic design. In fact, the simpler the better. It is convenient for playing on not-so-powerful devices, which have humble memory, slow processor, and old operating system. Or everything combined.

Surely, pixel online games are not on the same train with the games that have excellent graphics, a wonderful storyline, flamboyant colors, and designed for super powerful gaming computers, which must cost not less than 5 thousand dollars to be able to support high-level gaming. And in the case of pixel online free games, it is not needed: they are designed with a different goal.

That's thanks to simplicity, they are able to win the hearts of millions. Exactly because those millions today are the owners of slow PCs and phones. Think of the most popular game that's basic feature is pixels: Minecraft. It has become popular because of the simple graphics and wide freedom it has given its users. So if you prefer something extra cool and maximally detailed with so amazing graphics as real life and even better, then go for it. But this directory of online pixel games is for those, who want to relax their mind and not upgrade their gaming gadget.

Here, you'll meet various types of games, which will make you do those gaming actions:
• draw colors based on numbers (try the 'Pixel by Numbers')
• progress through the levels arcade-style (go for the 'Kingdom of Pixels')
• shoot the enemies ('Pixel Battles')
• build objects Minecraft-styled (like in the 'Minecraft Pixel World')
• try to run through the level not touching the walls (example: the 'Don't Touch The Pixel' game)
• run for length (like it is in the 'Dinosaur Run').

So, shall we get started?