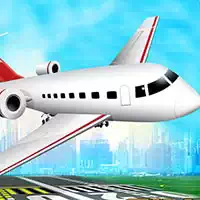 Planes accompany humankind for not such a long time: only since 1903 when the first-ever plane was designed and built (by the Wright brothers). So, on December 17, 2023, there is the 120th anniversary of a plane. However, humanity always wanted to fly. Enthusiasts have designed artificial wings and attached them to their hands (but not every such attempt was successful and a person stayed alive). Other people, who could not do such, watched the birds in the sky and dreamt they could soar the same.

Things have changed and today, it is a routine to get to a plane to take a flight. And it is nearly a routine to fly like a bird — take a paratrike or a paragliding carrier, a small two-person helicopter, or wear a suit of an air jumper and fly literally. Or buy a flight with one of the jetpacks behind your back — these are still costly but as science will progress, the prices will be dropping. Alternatively, there is an option to take a flight on a carrying quadrocopter, which is also rare but increasingly possible. (We even believe that quadrocopters seem to will be having a bigger market share than jetpacks when it will get to individual flights without a pilot).

As you can see, there are many ways to skip walking and start flying. Much more than people had in the 1900s. And that's why we have gathered so many plane online games in this catalog you're on: there are over 160 as of the moment & the number is gradually increasing.

In the segment of plane games to play for free, not only a plane is your company! There are jetpacks, cars, flying vehicles, super speedy action heroes like Sonic, war robots, spaceships, rockets, bombs, bubbles, paper planes, flying saucers, helicopters, birds, planets, asteroids, sky gliders, kites, and other flying and hovering objects.

Although it is nearly always about the speed of flying and your reaction to overcome the level's obstacles, the gamers of plane online free games will meet here jigsaws, paint-up games, riddles, runners, and even zombie hunters.