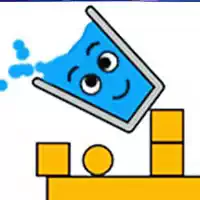 Online simple games to play for free that we have collected for your attention and fun are diverse. They will not require from your gaming device outstanding graphical and computing performance, as well as their biggest part won't require you as a gamer to show high tension during the process. They are all built to deliver ease of receiving gaming fun. Thanks to their plot and graphic simplicity, they are called free simple games.

Just like in many other games on this website, our visitors will be positively thrilled to discover well-known characters and images of pop culture: Santa, Stickman, Angry Birds, Teen Titans, Wheely car, Paw Patrol, Spiderman, Squid Game, Ben 10, Pokemon, Among Us, Dragon Ball, Subway Surfer, Ladybug, Blaze car and other characters of his universe, Super Mario, SpongeBob, Sonic, Tom & Jerry, and many others. In addition to those, many freely playable simple games do not have some distinctive character or protagonist or have someone completely new, specifically made for a particular game.

You can find here many simple actions to do: running, fighting, coloring, racing, flying, swimming, sailing, riding, eating, cracking, breaking, throwing, jumping… Along with active games, there are much calmer ones, where you just would need to make a few clicks of a mouse to make some in-game event occur.

There are many games with geometrical shapes that will require attentiveness and speed of reaction and they are so fascinating that they can capture you for long hours. But there is also a swarm of those, which would only take several minutes to fully complete (these are usually dress-up games, where a choice of elements of apparel and makeup is not endless).