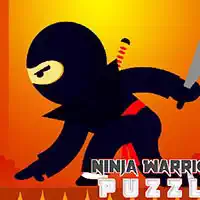 What are Warrior games?
Warrior games make a subclass of shooters, runners or strategic games, in which the main hero, a protagonist, is dressed as a warrior. Its outward appearance may be as of a warrior of ancient times, when people used swords and shields in battles, or like a modern-times soldier beginning from middle of 20th century to today. Separately, the protagonist may wear something from a fantasy world, being a representative of one of the main races of this subtle world or depicting someone else. In such online free games, not only people act as main heroes but also animals or fantasy heroes.
Such games belong to several genres at once: arcade, strategy, action, fighting and more. The most part of them is connected with violence and fighting, including large-scale battle actions. However, most of them are one-hero actions.

Features of online Warrior games
- being mostly the strategy, online free Warrior games are called to develop such traits of a character as the ability to plan on multiple levels, making the right decisions at the specific point of time
- since warriors do one thing the best – shoot – such subgenre will require shooting skills, which embrace not only preciseness and tactics but also develops motion ability of small musculature of fingers thanks to many motions you have to make during the gameplay
- the ability to think fast to kill your enemy develops concentration
- many re-launches of especially hard levels train calmness of mind and thoughts.

What we offer in Warrior games online
You have a chance to test yourself in such games as arcades (Strike Force Heroes 1-2-3 and Battles Of Sorogh), play in a copy of a popular Strike Force named Strike Force Kitty1 or 2 and badge yourself as a super tough beaver in Metal Animal. Swords And Souls, Knights Diamonds are also full of fun and several thousand hours played in these games prove their high level of interest.