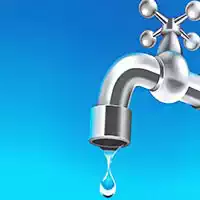 Water is medium for the entire life on our planet (and, we're sure, beyond it, too, as the Universe is filled with trillions of planets with water). Life was born in water and thanks to water. We drink water to stay alive because it takes up around 60% of our bodies (in adult people) and is critical to making all the chemical reactions in our bodies start and maintain. That's why water is so important for us to live.

Also, we love the water because it can make us float, we can swim in it, snorkel, dive, have beach fun, and do many other things. It is able to give us chilliness in hot weather and warm us up when it's cold (primarily, through a cup of hot beverage or thanks to a hot shower).

In addition, water is fun because it can be in three states depending on temperature: ice, liquid, and steam. Although all other substances and elements can be in those states, too, water is able to be so in a relatively narrow range of temperatures, which are more or less appropriate for human health. In other words, we drink liquid water, we skate on ice, and we relax in steam rooms.

Yet, water can be dangerous: it can become too hot steam, which is able to burn one's skin; when it's a large volume of water, one could drown in it; and when someone falls in the water from a height, the water surface seems hard so one could literally break on it, pretty much just like hitting the solid ground.

All these properties are broadly used in the water free online games category. Here, we have over 100 online free water games, where players can swim & float, do sports and stunts, play the characters based on the water or in the water, solve puzzles connected to this substance, have fun with waterslides, build or remove obstacles, have beach fun, develop water creatures, and do so much more! It is truly the ultimate fun to play free water games online in our vast catalog. We're sure, you'll love it!