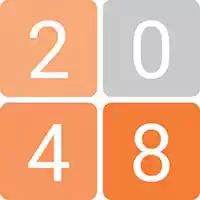 The concept of free 2048 games is in the task of merging the numbers presented on the gaming area into the biggest possible number in this game. In many cases, such a number is 2048. The number, which is the end goal, might differ, though — we have played before in such games, which presupposed to merge 512, 1024, and 4096. There exist also other goals, which are restricted only to the fantasy of game creators.

The process of merging usually consists of finding adjacent numbers of the same value to make a merger into a bigger number, twice as big as the merged blocks (which is quite logical). A specific 2048 online game might have its own mechanics of merging: whether all blocks are merged manually or some of those mergers can happen automatically when the adjacent blocks with the same value occur. Also, the merger can be automatic or manual for all the further blocks of the same values that happen to coexist adjacently after the initial merger. For instance, you combine blocks 2 and 2 to turn them into one 4 block. If there is another 4 block in the closest cell, it can merge with it automatically or leave a gamer this opportunity. If the merging is manual, then, as for us, a player has bigger freedom of actions, which makes it possible to define, which blocks are merged better in what sequence to reach a better end result.

The global goal of the freely playable 2048 games is to get the biggest block simultaneously with avoiding the situation when the entire gaming field is filled with blocks that cannot merge anymore with one another. If that situation happens and the player is left with no more options, then the game stops and the player loses. Along with that, the best high score is saved or overwritten to mark the result. If the biggest number is achieved, then there are two further options: the game stops and the player is proclaimed a winner, or the game continues and the gamer can proceed to merge even bigger numbers.