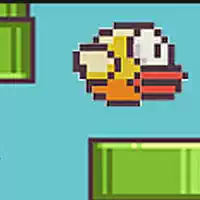 Did you know that birds are little dinosaurs? Factually and biologically. So, yeah, the big ones are extinct now but the small ones have stayed and live all around us today. Surely, they have turned from cold-blooded creatures to warm-blooded during the evolution process to be able to stick around during the climate changes. So, the same as some people love lizards and crocodiles, there are ones that love birds. Chickens are also dinos, so yeah — you can feel like eating a dinosaur although it is not the same as it was before 65 million years ago until a large meteorite killed them (if you could try eating a dino back then).

Now, free bird games sometimes explore that information, making birds not some humble creatures with wings but terrifying monsters, which can attack. You definitely should know games of the 'Angry Birds' cycle, where these creatures strike green piggies very powerfully. But the biggest part of online bird games to play is basically not about war or hitting anything — it is about flying, eating bugs, raising the nestling, and living a mundane bird life.

Although they do have wings, not all of them can really fly — look at penguins or ostriches. Also, some birds that do fly normally can be depicted in freely playable bird games with some disabilities (like a hurt wing), so they can't have flight unless they are put into a plane or moved by a skillful hand of a player through various obstacles with precise hits of a computer mouse.

Some part of the games in our collection represents still pictures only, which you're offered to collect as a puzzle or paint up. Others represent different flying creatures, not birds — for instance, a fish (yep, some fish species can fly).