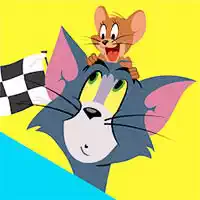 The description of online free Cartoon games
Cartoons and animated films make the fertile ground for various games – as who would refuse from feeling as the hero of the beloved cartoon?
What every girl dreams of? If not about kissing a prince (or marrying him as Meghan Markle, the Duchess of Sussex, lately did), then about being a wonderful princess. This desire is often exploited by the online free games makers, who offer tens and even hundreds of variations of princess-themed pieces. Lately, this includes not only classical oeuvre by Disney but also such odd creatures with disproportionally long and skinny legs as Monster High's habitants. But, of course, the most lovable princess stays Elsa from Frozen – she is depicted in hundreds of self-centered games.
After the relatively big success of the 'Suicide Squad', images with blue-and-red color became popular in girls – now, it is possible to wear your character in Harley Quinn's style to distinguish from the millions of the same fancy images of beige and yellow dresses of ordinary (boring) princesses. Although Harleen Quinzel is not a princess (you must know that), she is a bad girl.

Features of Cartoon games online
1. They are mainly focused on the female heroine (Rapunzel, Elsa, Barbie, Dora, and even the characters of 'Inside Out').
2. If not, then it is centered around a well-known character that would raise interest in the audience to play it. Since the audiences are broad and of many ages, the heroes can vary from Patrick Star (a friend of SpongeBob) and My Little Pony to Pou engaged into various indoor and outdoor activities, and Minions.