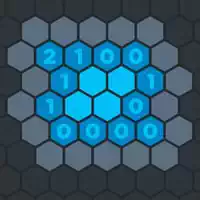 The notion of 'classic' is very different among people. Someone old thinks a thing is 'classic' because it was at the beginning of his or her life many decades ago but for the modern generation, it is already something ancient and even non-heard of. Others believe that classic is something that spans over millennia, centuries, and generations, so everyone should know that. While others think otherwise: if they like something, it is good enough to be called classic. There are also other outlooks and opinions about the matter. So we've decided to presume as follows: if some game is well-known to millions of gamers all over the world and/or it was made at least 10 years ago and is still played by people, why wouldn't we call it classic?

Therefore, you'll meet in free classic games such beloved heroes and protagonists as pirates, orcs, Santa Claus, ninjas, Disney princesses, Super Mario, dinosaurs, Sonic, Dragon Ball, Huggy Wuggy, Among Us, Minecraft, LOL dolls, Power Rangers, Dora the Explorer, Spiderman, SpongeBob and other peeps of his universe, Squid Game, Tom & Jerry, Ladybug, Bob the Robber, and many others.

The types of the freely playable classic games are also diverse: action, runners, shooters, fighters, flyers, hit the balls, sports games, slicers, snake, block builders, fashion, escapers, puzzles, jigsaws, arcades, cards, and brick breakers. So everyone will find much more than one thrilling online classic game to play here. One thing is for sure: these entertaining pieces won't let you be bored because their variety is immense. And it is replenished over time! So be sure to check out this catalog periodically to see what's new.