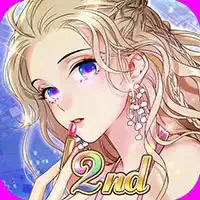 According to numerous pieces of research, girls are more prone to playing games than boys. When the first video game companies created the market of video games in the second half of the 20th century, they bet on boys as the target audience of gamers. And were wrong because it turned out that girls and women are more prone to simple paid and free games than boys. Women are more addicted to such games, too, and tend to spend more time playing mobile games than men. If those guys thought otherwise and opted for women as their target audience, the image of a nerd guy playing video games sitting at his home 24/7 would be different: the nerds would be women. But history is unchangeable. However, future development is changeable.

Knowing that females of all ages make a tremendously big audience of our gamers who want to spend time playing online games for girls, we have created this category of games for girls. The catalog today consists of more than 600 games and is being actively replenished. Sometimes, every day, sometimes, on a weekly basis. All in all, the catalog of games for girls online grows with its audience. The trend is obvious across all types of gaming platforms: consoles, PCs, and mobile.

As of 2021, the ratio of player genders is 60/40 (men/women) globally and the latter is growing steadily. Eventually, we believe that in 10-15 years, the ratio will be approximately 50/50 or even 55/45. In the US, the share of men gamers dropped from 62% in 2006 to 55% in 2021. That's not a rapid change but it is happening, no matter what we think of it. In some countries, the ratio is already approximately 50/50: Australia, Canada, New Zealand, France, Germany, and Spain. In France, the women's share even prevails: it is 52/48!

So, we wish you to enjoy hundreds of wonderful games for girls online in the Games For Girls category, which we promise to keep replenishing over the years.