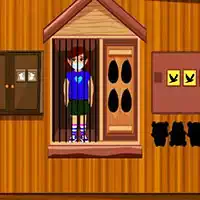 How can Hidden objects games be described?
Sometimes you need to tense your brain and do something more than just a plain shooting. Games that have hidden objects are exactly such brain-tensors.
A player has to find various objects that are hidden somewhere on the screen. They can be simply-found and have a large contrast to the surrounding environment. Or they can be hidden so good that it will be nearly impossible to find them (especially at the latest levels, with sharply increased requirements to skills of a player).
Based on this hardness, they are subdivided into games for adults and ones for kids. Children version has simpler gameplay, taking much less time and efforts to be finished. Adult version has better graphics and higher detailing just to hide objects better.
In addition to finding stuff, a player may go through in-built simple games. They are distracting and relieving the brain – just to relax it in the midst of the previous and the next round. So, under one shell, you may receive several different pieces of entertainment.

What will you likely learn playing free online Hidden objects games?
• better work of the brain, stimulation of it
• training of eyes and ability to find objects (including doing it fast when the given task is on time)
• such pieces usually have some storyline and reason-task-challenge-execution chain to move between levels, not simply because the game developer said so.

Hidden objects games – something worthy to pay attention at
A huge number of such free online games on our site provide a vast possibility to select from. The most numerous one is 'Baby Hazel' and tons of its variations – the piece with the protagonist as the yellow-curled girl that as if stuck somewhere in the age of 3.