Game Information:
Screenshot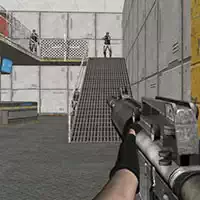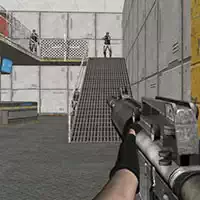 It's war and the enemies have captured your base. You are the last soldier of your troop in the base, so only you can defend yourself. Take the rifle and prepare for battle. This new game called Warfare Area is honestly a great game. Warfare Area is an action game. This is an HTML5 game so you can play it on your mobile. You only need your finger on mobile and mouse and keyboard on PC to beat the score. Enjoy playing Warfare Area online game for free at www.najox.com.
To controll Warfare Area game, use your keyboard and mouse if you play it on your Desktop. Or simply use your finger if you use your mobile phone or tablet. Warfare Area is an online game, you need to be connected to the Internet in order to play it. Warfare Area is an HTML5 game, which means that all you need is a browser of any of your devices. 100% supported devices. Warfare Area on NAJOX.com is a Free game no payment needed. To play Warfare Area right now click: PLAY THIS GAME - a green button. ENJOY NAJOX!)
Play This Game:
Warfare Area
Game Rating: 78%
Please wait until the links are generated
Get this game
More Games:
Advertisement:
Game Comments:
Who is better?
subway_surfers
spiderman