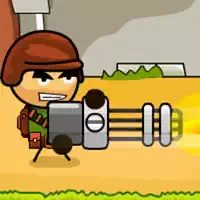 We have over two hundred online cool games for free in this catalog, so there is a huge gaming field opened in front of you. It can enthrall you not just for hours but for days and weeks (if you decide to try every single game offered here).

The 'cool' word can be interpreted here in two ways:
• Something cold (like frozen water) or chilly. Specific examples of these are 'Snail Bob 6', 'Car Eats Car: Winter Adventure', 'Ice Cream Maker 5', 'Elsa Frozen Jigsaw Puzzle', 'Rainbow Frozen Slushy Truck: Ice Candy Slush Maker', 'Santa Or Thief?', 'Adventure Time: Marcelines Ice Blast', 'Night Slaughter', or 'Stickman Armed Assassin Cold Space'.
• Something highly amusing, very intriguing, exceptional, great, awesome. Specific examples of such free cool games would be 'Jewels Hero', 'Bullet John Wick', 'Basketball Stars', 'Super Dino Fighter', 'Anime Battle 4', 'Samurai King', 'Spy Car', 'Zombie Apocalypse Survival War', 'Drive Or Die', 'Slap That: Winner Slaps All', 'Shoot Your Nightmare: Wake Up', 'Parthian Warrior', or 'Blocky Demolition Derby'.

Of course, we just couldn't name in this textual description all names in the cool online games catalog but we don't have to — simply look through them and pick something to your liking for a start. When you play enough to satisfy your interest — pick another. And then another. Continue until you're complacent with the games and their immense choice.

We advise you to start choosing based on your preferences in heroes — since playing with them is more fun if you love them. Among the many protagonists presented here, we can mention Subway Surfer, Disney princesses, Baby Hazel, Rick and Morty, Om Nom, Monster High, Watergirl and Fireboy, and many others.