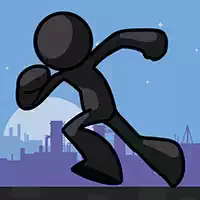 Running is fun and healthy. It makes your body stay in shape if you run once a day for 30 minutes min or every other day for 1.5 hours. You also get better physically and become able to hike and trek faster and farther if you keep up running, making this type of physical activity an inherent part of your daily life.

That's, obviously, was the idea of the creators of many run free online games, which are now placed in our online catalog. Although you're not physically moving per se while playing such run free games, you definitely keep the idea of running in your head, which makes it easier for you to stick with this healthy habit in real life.

There are actually a lot of things you can do while playing these free run games:
• running for time
• avoiding particular obstacles on your way
• trying to stick with the track, off which you can fall
• run away from some danger
• endless running, which is even a separate subgenre of running games
• going shopping, trying to complete in time and/or within budget
• running not directly but allegorically, like striving for something: fame, points, new apparel…
• using various vehicles to cover the distance because it would be more efficient than using only your feet
• running/riding and shooting. The classic option of that is zombie fighting, like the one you can meet in the game called 'No Mercy — Isometric Zombie Shooter Survival'.

You could even find the games combined with other genres, even spooky ones, as is the case with the game 'Death Park Scary Clown Survival Horror Game'.

Surely, there are a lot of heroes in this type of run free games to play online: Wonder Woman (in the game 'Wonder Woman: Survival Wars — Avengers MMORPG'), Spiderman (in the 'Spiderman T-Rex Runner'), SpongeBob (in the 'SpongeBob SquarePants: Battle For Bikini Bottom'), or Angela (in the 'Talking Angela Differences'), amongst the others.