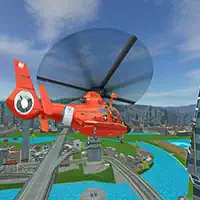 Simulation games: what are those?
Anything can be simulated. And we're not speaking about simulation like faking – fake money, fake interest in life, fake friends… Faking is never good, while the simulation is always good.
A player can become anyone he or she wants in this genre of online free games:
- drive a fancy sports car (or anything else, even the tank, a police car or a cart) feeling the physics of its motions approximated to the real world (or just to feel the velocity)
- study objects' behaviour in the real world – including physics like gravity, wind resistance, its falling and/or breaking etc.
- build anything or see as the things work when cutted in the section – like, for instance, one of the walls of the building is removed and we can see what's happening inside
- dressing/undressing people, changing their looks and color of hair/skin/nails/eyes and so on
- being a surgeon – making various types of surgeries: knee, head, arm, skin, etc.
- fighting with somebody with fists or being equipped with heavier items
- playing sports games like bowling
- drinking tea, being a puppeteer, fighting in space with zero gravity and so much more other opportunities.

The telling about features of playing online free Simulation games
It is almost always about a 'God mode' – you make things or people work for you from the screen to demonstrate you their properties and/or to reach some ultimate goal. In these online free games, a player can govern the entire planet, for instance, infecting it or, vice versa, trying to stop the global war(ming).
This is not only about fun, studying and investigating things but also watching the possible outcomes. As an example – what will be if I run the tram up the hill with a certain slope degree – how far would it go given the initial speed, wind resistance, and gravity. Or what will be if I section the knee of the patient?

Online free Simulation games with us are cool
Rule the cat in 'Cat Simulator', feel the long spinning in 'Hand Spinner Simulator', groom the beard in 'Pou Beard Salon' or be a huge Sand Worm in eponymous game.