In this free online game called Hunter Assassin, you are required to kill the opponents on the map without being killed yourself. You make the controls by turning up, down, left and right to avoid being seen (otherwise your enemies will start shooting at you and may kill you outright) and to sneak up for the kill. The level objective of the free online game can be to track and hunt a selected number of enemies per se or to kill them within a certain time (in the last scenario, you won't be afraid of being spotted as they won't hurt you). While most of the levels are not huge in size, there are instances where you have to find your opponents on the map. During your hunt, you have been forced to effectively use the natural obstacles and unevenness of the map to hide.
To controll Hunter Assassin game, use your keyboard and mouse if you play it on your Desktop. Or simply use your finger if you use your mobile phone or tablet.

Hunter Assassin is an online game, you need to be connected to the Internet in order to play it. Hunter Assassin is an HTML5 game, which means that all you need is a browser of any of your devices. 100% supported devices.
Times Played: 366 133
Votes: 3063
Game Rating: 74%
Age restriction: For All Ages
Game Tags:
Screenshot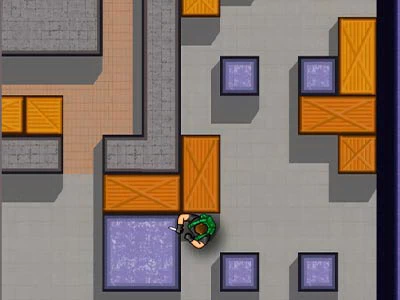 Play
Similar games:
Game Comments:
Who is better?
subway_surfers
deadpool