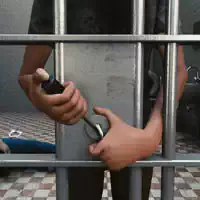 So what are Escape games?
There are many circumstances and locations a player can escape from:
- building
- cell
- office
- car
- zombies
- some monster-inhabited area
- virus
- closed room
- haunted house
- submarine
- prison and so on.
Despite many locations, there is one basic goal – to do some things that will result in escaping from where you originally are. The starting location usually has prerequisites – a player has to search for objects that will help him or her do the next step. Or this can be roaming the relatively big location searching for doors/windows to slide through.
It is a good puzzle in most of the cases and only a few of this genre are runners for time avoiding obstacles.

What fun is about Escape games?
- a player has to use brains to escape from the place – and fun is created by finding objects or circumstances that could be helpful for reaching the goal and making a puzzle done out of all of them
- so much online free games were created in this genre that a player of our days has practically unlimited number of options to select from to catch the right ambiance to own pastime – a dark gloomy one like a haunted house or a prison to the very cheered and invigorated ambiances as, for instance, Anna from Disney's 'Frozen' with her light gloss or searching a well-illuminated 5-star hotel room or even having a hugest colored fun with all series of 'Snail Bob' game.

What are we offering in online free Escape games?
Once 'Snail Bob' has occurred, it became so popular because of funny main character and well-drawn ambiance backed with well-developed gaming process, so that it had no other choice but to give joy to players with more games of this line. For now, at least 8 pieces of 'Snail Bob' exist and their number continues to grow. Lovers of quite simple but entangling puzzles have to love this one.
In addition to that, there are many other cool escape online free games that we offer on our site.