If you are going to play a game, choose something that will improve your logical skills and strategic thinking. Light Rays is a perfect option for this purpose. Position and rotate mirrors with a single click to see how the physical principles of light reflection work. The 3D graphics are a nice bonus to the engaging puzzle. Game task Each level has a lighting fixture, the only one in the current level. Your mission is to lighten it. The light source is located within arm's reach, but is directed to the other side. To control your power, redirect the rays of light, use the mirrors you have at your disposal. How to play Select a level. Each next level opens after passing the current one. Direct laser to the target. Use mirrors for this purpose. Tap to create a mirror. It appears wherever you mouse click/tap on a trackpad. Rotate a mirror if necessary. A click/tap on a recently located mirror flips it over. Look for available mirrors in the upper left corner. Quantity is limited, use resources wisely. Go to the next level. Place the mirrors in the correct order and finish the level to move on to more complicated tasks. Who Can Play This game can test your physics knowledge and teach the basics of physics just as well. There are 18 levels, which will provide you with numerous enlightening puzzles. Regardless of your age and interests, Light Rays will keep you entertained for a long time.
To controll Light Rays game, use your keyboard and mouse if you play it on your Desktop. Or simply use your finger if you use your mobile phone or tablet.

Light Rays is an online game, you need to be connected to the Internet in order to play it. Light Rays is an HTML5 game, which means that all you need is a browser of any of your devices. 100% supported devices.
Game's category: Puzzle Games
Times Played: 8 250
Votes: 136
Game Rating: 70%
Age restriction: For All Ages
Game Tags:
Screenshot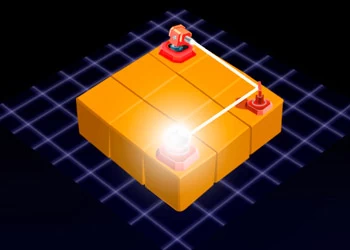 Play
Similar games:
Game Comments:
Who is better?
teenage_mutant_ninja_turtles
pokemon