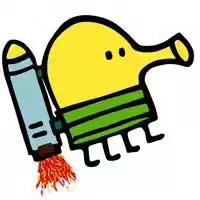 Jumping is one of the basic things everyone does in life. Only some serious physical infirmity can prevent a person to jump.

It might be not as widespread as walking and running but still, jumping is that kind of activity, without which a lot of sports types and ordinary life moments are unthinkable.

Jumping is also one of the basic options in various jump free online games. Not only in our Internet catalog but everywhere. If a game you're playing is anything like an arcade, then jumping will be here 100%. And because not just any game in the world includes jumping as an element, we have created this separate category, where this feature is present.

The catalog of Jump online games to play for free includes:
• arcades
• sports (more often, basketball)
• street fighters
• jumping objects (when they have to be moved to some area or removed from it by jumping)
• endless runners
• motocross and biking challenges, where passing a track is impossible without jumping
• fighting with zombies, invaders, or any other enemy
• Pokemon
• flapping
• escapers
• throwing objects into the bull's eye (some of them are just about throwing from a still position but others also imply that a thrower must properly jump to hit correctly).

Although most arcades and similar runners are about moving in one direction generally, there are also those, where you have to move up or descend. These make a huge part of all jump free games to play online where you need to run & jump and embrace such loud names as Super Mario & Sonic.
Other popular heroes in this category are Subway Surfer, Squid Game, Talking Tom, Dora the Explorer, Minecraft, Adam and Eve, Angry Birds, Blaze, Among Us, Stickman, Batman, Paw Patrol, Miraculous Ladybug, Spiderman, Wonder Woman, Lara Croft, and many-many others. We have everything for high-quality fun in this catalog.