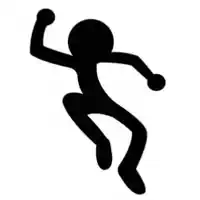 Jumping is an important physical activity of a person, animal, or another living creature. That doesn't say that every creature on Earth has to or can jump — for instance, although elephants do have knee joints and the anatomy that could allow jumping, they just can't because of their large body weight.

When a human being is a child, he or she jumps a lot: in school during sports class, in excitement, in joy, while walking because there is a need to jump over some obstacle, during training, or simply because it is fun. When we grow up, jumping becomes not so everyday activity — there can be days when we don't make any jumps at all. The laziest of us (and there are hundreds of millions if not billions of such people on the planet, let's be honest) are perfectly capable of not making a single jump in weeks or even months.

But that's not for them we have elaborated the catalog of free jumping games but for more active jumpers. Here, we have hundreds of pieces, where jumping is an inherent part. Usually, it is a topic of platformers (a kind of games where a protagonist jumps between platforms or otherwise moves between them). But non-platformer jumping online games also broadly utilize this physical ability. A player operating the gaming character makes it jump to stay on track, to kill enemies, to avoid falling in a pit, to collect collectibles, to effectively propel, to make stunts, to collect points, or for fun.

In our online jumping games to play, you will meet many well-known characters, such as Super Mario, Santa Claus, My Little Pony, Angry Birds, Ben 10, Gumball, Stickman, 'It' Clown, Dragon Ball characters, and many others. You have to know that not only live creatures jump in the online jumping games for free: there are also cars, robots, alien devices, and geometrical shapes.