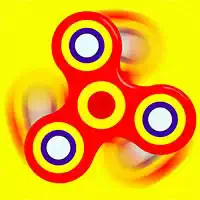 This is one of the biggest catalogs of games on our website. We have many hundreds of online fun games for free on this web page and so, it is logical to presume that such a great diversity gives a vast choice of games to all tastes and all kinds of players across all ages.

Sure, we think that games should be fun per se (otherwise, what would be the reason for creating a game in the first place?). But some games are specifically fun and deserve a category of their own. So, we tried not to include in the category of free fun games anything scary, disgusting, connected to frightening monsters, or anything that might disappoint a player, not cheer up. Even if you meet some monsters in the games, they are rather made in a way so as you to destroy them (as in the fun online game called 'Shoot Your Nightmare: Wake Up') or make ridicule of them (as in the game 'Scary Monsters Coloring', where you can choose such colors to paint them up so as to completely stop being afraid of them).

A list of recognizable heroes and characters that are in this chapter is large, including Disney princesses, Among Us, monster trucks, Santa Claus, John Wick, Brawl Stars, football stars, Minions, My Little Pony, Smurfs, Talking Angela, Adam and Eve, Super Mario, Star Wars, Tom & Jerry, Stickman, Baby Hazel, Avengers, Angry Birds, Guardians of the Galaxy, Looney Tunes characters, 3 Pandas, Monster High, Jaws, Fireboy & Watergirl, and many others. We're sure you could find at least other 10 or 20 characters, which we did not mention on our list of freely playable fun games.

Thanks to this online collection, it will be easy for you to spend long days and weeks in a fun mode at home, in a school or college, and during your leisure time.